The Best FREE Content Marketing & SEO Tools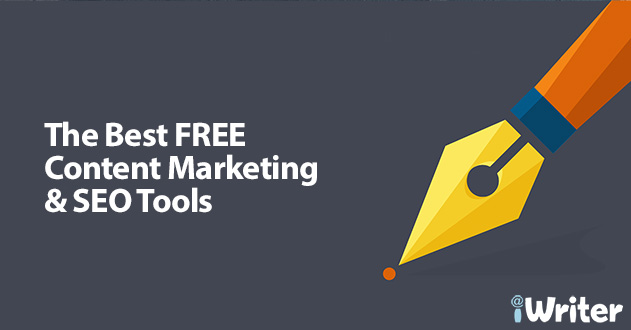 There are many tools out there (both free & paid) that can help take your content marketing and SEO efforts to the next level.
Here are our favorite content marketing and SEO tools that you can use for FREE today.
With the Google Rank Checker Tool you can see exactly which keywords are driving the most traffic to your website. This tool also gives you the exact number of search results the keyword has and how it's performing on Google, which is vital information that can help you take a low-ranking page and boost it to the top of Google's search engine.
Use the Headline Generator Tool to generate profitable blog topics, titles, and headlines at an instant. Get dozens of engaging, attention-grabbing headlines for your next piece of content, landing page, email broadcast, or SEO effort. Don't like the headlines that were created for you? Simply click the button again to generate a dozen more!
The Keyword Density Tool calculates a percentage on how many times a keyword is used in relation to the total word count on that page. For best SEO practices, it's ideal to avoid over-using the focus keyword on a webpage. Find the optimal keyword usage for your webpages with this free tool.
Google Keyword Planner Tool
Find hundreds of new keywords to target with the Google Keyword Planner Tool. Enter your primary keyword into the tool and get dozens of related keywords instantly! The tool gives you a list of 50+ keywords and key phrases that relate directly to what you're promoting or selling.
Keyword Gap Analysis Tool
Use the Keyword Gap Analysis Tool to see what keywords your competitors are ranking for, that you're not. Add up to 3 competitors domains into the tool to compare the content and keywords between them. You'll have other actionable metrics, like the cost of PPC for any particular keyword as well as the monthly search volume.
The PageSpeed Analysis Tool shows exactly how long it takes for a website to fully load. Sites with faster loading times have a much higher chance of ranking in Google. Enter a URL into the tool to get a detailed report on your websites page speed. The tool will scan your website URL and, in an instant, gives your page a Speed Score from 1 to 100.
Check the quality of your website content writing with the Content Readability Tool. Submit a target URL into the tool and get a detailed readability report instantly! The average American adult reads at an 8th grade level, so use this tool to ensure that your content is not too difficult to read or comprehend.
Use the Website Word Counter Tool to check the exact number of words that are on a webpage. The length of your content is essential for SEO. If the content is too short in length, it's going to have a tough time ranking in Google. Use this tool to know if you're within Google's parameters, need to increase your word count, or, possibly, decrease it.
Subscribe To Our Newsletter!
Grow Your Business Online
With our high-quality content writing services!